It's hard to beat spring weather in Utah. I wrapped up a
solid week of training
with some 800m reps on the track Saturday morning, then Andrea and I headed up to Alta where we spent the weekend backcountry skiing and enjoying life at the Peruvian Lodge.
Post workout PowerBar Protein Plus. When you're off candy, these taste good!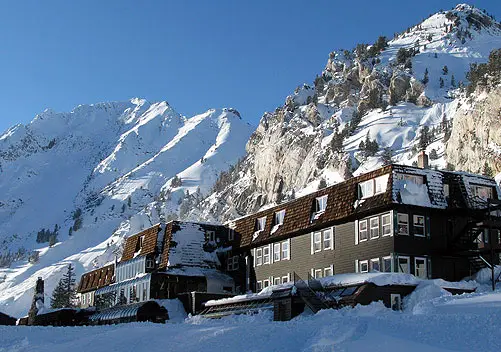 The Alta Peruvian Lodge is the best place ever
We'd live here if we were millionaires.
Twin Lakes Pass - where we found leftover powder from a storm 4 days prior!
Up, up, up...
And back down
Andrea bringing it home on hero corn/slush snow!